GVK shares Grace with Sadhvi Bhagawati Saraswati
When Sadhvi Bhagawati Saraswati shared her story of awakening, it brought tears to my eyes. For her, it was one fell swoop of Divinity opening her eyes to Truth and awakening her heart to Love. And with that swoop, her life changed forever.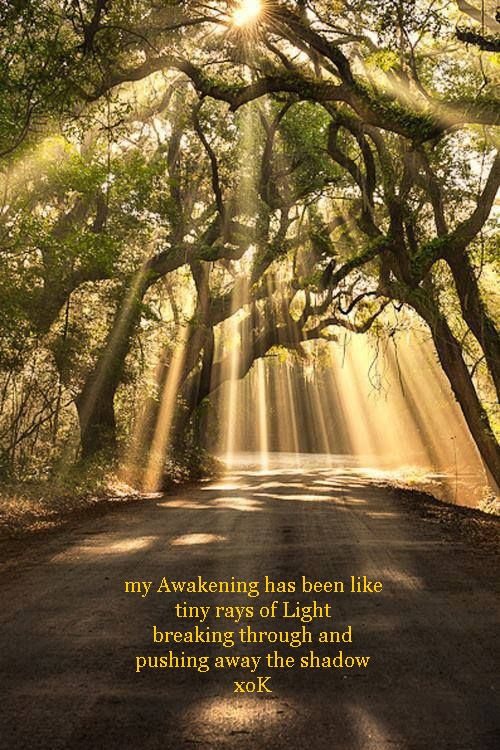 I went to sleep in my early teens because I did not remember my Divine Self. I could not find my Light and so I let the darkness fall onto me like a blanket of thorns. I swam in the sea of drugs and alcohol thinking I would be saved from my confusion. I was Asleep.
My awakening has been in bits and pieces
Some of these pieces have been snippets of the profound that Sadhvaji experienced. But, most were tiny rays of Light breaking through and pushing away the shadow of my small self. My Higher Self knows that clarity and understanding are a major component to my Kristin self and so many examples of expansion have been presented build upon.
Slowly, over time and with great Love from the Divine, I have Awakened. There is more Truth for me to unfold into, and I am in a place of wonderment as I journey onward.
Sadhvi Bhagawati Saraswati is president of the Divine Shakti Foundation, Secretary-General of the Global Interfaith WASH Alliance and Director of the International Yoga Festival. She follows the teachings of the revered H.H. Pujya Swami Chidanand Saraswatiji, the spiritual head and president of Parmarth Niketan and the founder of several non-profit organizations including the Divine Shakti Foundation, Global Interfaith WASH Alliance, Ganga Action Parivar, & India Heritage Research Foundation.
---